Main content start
Escape Room
Past Event
LOST HK, No. 15, Matheson Street, Causeway Bay, Hong Kong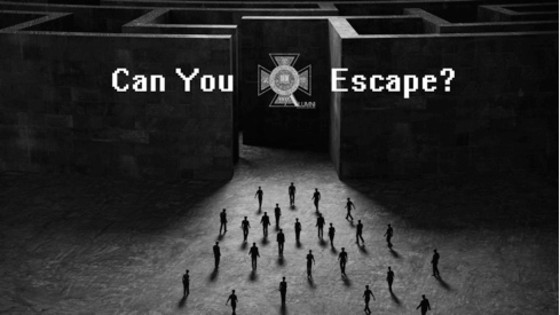 Dear Alumni,
Are you smart enough to escape from the dungeon and save the other fellow St Paulians?
Co-organized with a group of young alumni, we are holding a new series of entertainment events and our inaugural event will be the SPCCAA Escape Room! You will be locked inside a room with other alumni to solve the puzzle within the time limit!
All alumni are welcome, but spaces are limited, first come first served.
Please also invite your friends to join our Facebook page here: https://www.facebook.com/spccaaya/
Details of the upcoming gathering are as follows:
Venue:
LOST HK, No. 15, Matheson Street, Causeway Bay, Hong Kong (Entrance on Yiu Wa Street)
LOST HK, 香港銅鑼灣勿地臣街15號 (耀華街入口)
Date:
21 October 2017 (Saturday)
Time:
5:00 p.m. to 6:30 p.m.
Cost:
Prepayment for alumni: HK$180
At the door: HK$200
Payment method:
To secure a place, please send a cheque payable to "SPCCAA Events Limited", together with the attached return slip by September 15, 2017. Alternatively, you can direct deposit (net of any bank transfer charges, if any) ) to China Construction Bank (Asia) Corporation Ltd account number 009-839-013346457, followed by forwarding your deposit slip and the attached reply slip to us for our records. Our Whatsapp number is 9222-0776.
We also accept cash payment on the day of the gathering. However, please note that there is a strict "pay at the door" policy.
We look forward to welcoming you!
Andrew Luk
Chairman
SPCC Alumni Association
BACK