Main content start
SPCCAA Annual Dinner 2018
Past Event
SPCCAA Annual Dinner 2018
Alumni Event
Grand Ballroom, The Conrad Hong Kong, Pacific Place, 88 Queensway, Hong Kong
Cocktail at 6:00 p.m.
Dinner at 7 p.m.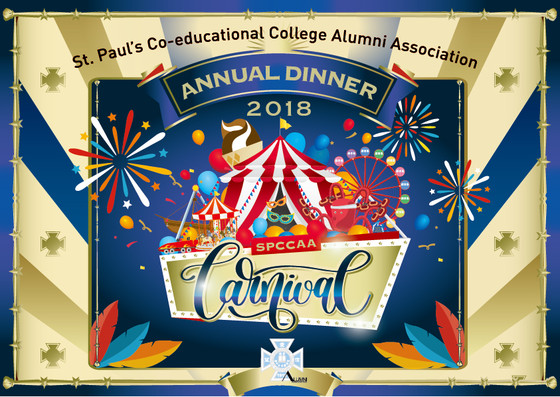 Carnivals have been enjoyed by people of all ages for centuries. This year SPCCAA cordially invites you to our very own carnival. Show up in your best costume and join us for a fun-filled evening of exciting challenges, wondrous surprises and heaps of fabulous prizes. Come one, come all; step right up and have a ball!
Please refer below booking form for details:
Regrettably, children under 12 will not be admitted.
BACK