Main content start
SPCCAA Annual Dinner 2019
Past Event
SPCCAA Annual Dinner 2019
Alumni Event
Grand Ballroom, The Conrad Hong Kong, Pacific Place, 88 Queensway, Hong Kong
Cocktail at 6:00 p.m.
Dinner at 7 p.m.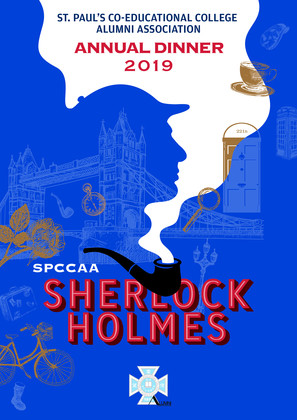 Sir Arthur Conan Doyle created Sherlock Holmes in 1887. Since then, he has become the most well-known private detective character. This year SPCCAA cordially invites you to our very own mystery adventure. Show up with your pipe and don a trench coat, and join us for a fun-filled evening of curious challenges, wondrous surprises and heaps of fabulous prizes. Come and join the brilliant Sherlock and Watson for a daring experience!
Please refer below booking form for details:
Regrettably, children under 12 will not be admitted.
BACK