Main content start
SPCCAA Happy Hour March 2018
Past Event
SPCCAA Happy Hour March 2018
Alumni Event
TONIC 43 Wyndham Street, Central, Hong Kong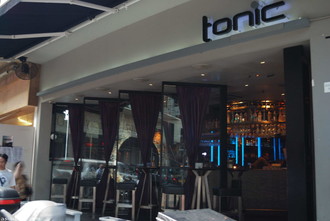 Dear Alumni,
First of all, I would like to take this opportunity to wish you all a happy and prosperous year of the dog.
This year, the happy hour gathering will see two major changes. First, following popular demand, we have moved the event to Thursdays. Secondly, we have decided to have a change of scene and this year's happy hour will be held at Tonic, a buzzing yet cosy bar right at the heart of Wyndham Street.
Details of the upcoming March gathering are as follows:
Venue:
TONIC
43 Wyndham Street, Central, Hong Kong
http://www.cafedecogroup.com/outlet.php?oid=25
Date:
22 March 2018 (Thursday)
Time:
6:00 p.m. to 9:00 p.m.
Price:
SPCCAA Life member: HK$200
SPCCAA Non-life member: HK$350 (Price includes two drinks and snacks)
Payment method:
To secure a place, please send a cheque together with the attached return slip by 20 March 2018.
Alternatively, we accept cash payment on the day of the gathering. However, please note that there is a strict "pay at the door" policy and all attendees – whether drinking or not – are required to make the relevant payment.
I hope the change of scene will attract many new faces, as well as our regulars!
Andrew Luk
Chairman
SPCC Alumni Association
BACK